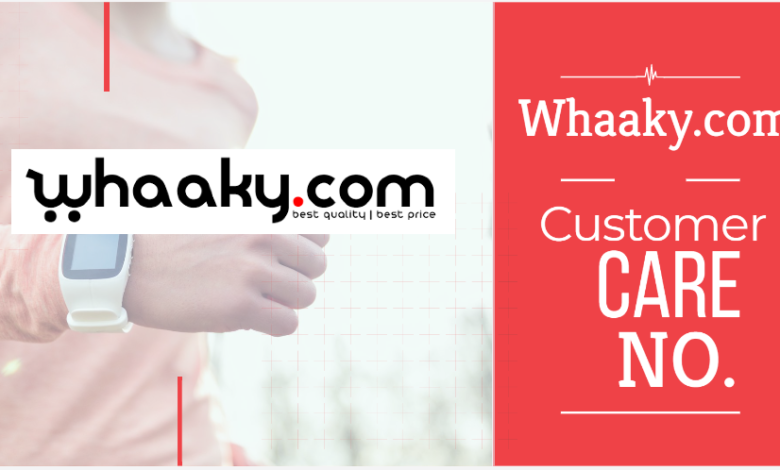 Name:
Whaaky.com Contact Details (Toll-Free Helpline Number / Customer Care Number)
Category :
Clothing, Mobiles, Footwear, Shoes
Whaaky.com Head Office Address :
Whaaky.com, Trade2online Pvt Ltd, No 1-8-319/2, Patigadda Road, Begumpet, Hyderabad – 500016.
Whaaky.com Office Phone Numbers:
040-66228282, 09533495334, 09246435059
Office Fax Number :
N/A
Whaaky.com eMail IDs :
support@whaaky.com
Office Timings:
N/A
Whaaky.com Official Website :
www.whaaky.com
Toll-Free Number:
N/A
Whaaky.com Customer Care Number:
040-66228282, 09533495334, 09246435059
Whaaky.com Customer Service Email ID:
support@whaaky.com
Whaaky.com Customer Care Support Timings:
Monday to Friday from 9 am to 7 pm / Saturday from 9 am to 4 pm

Whaaky.com Social Media Handles
| | |
| --- | --- |
| Social Media Handles | ID |
| Twitter ID: | twitter.com/whaaky |
| Facebook Page: | @Whaaky |
| YouTube Channel: | N/A |
| Google Plus: | N/A |
| Instagram Handle : | N/A |
About Whaaky.com:
Whaaky.com is a great site to buy original clothes and shoes. They have a huge variety and the prices are incredibly low. The products are genuine and are delivered to you quickly. This makes Whaaky.com the best place to buy clothes and accessories online.
Whaaky.com Services:
This website deals with various types of products such as clothing, Deo, cell phones, accessories, shoes, etc. The company is very popular on the internet because of its economic prices and combined offers. Products from several famous brands are also available on its websites, such as Puma, Nokia, Samsung, Ax, and several other brands. You can order products on their website and allow your courier partners to deliver these products to your door. Online and offline payment methods are available to your customers on Whaaky. In the mode of offline payment, the payment service on delivery is provided by the company, in which you must make the payment upon delivery of the product. The online payment method is also available, in which you can make an online payment using credit cards, debit cards, and net banking. Net Banking from all major banks is available and Visa, Debit Master Card, and Credit Cards are also accepted.
Whaaky Customer Support:
Promotions and special offers are always present at Whaaky.com, where you can purchase products at great discounts. You can visit the "Hot Deals" section on its official website. The free return and exchange service is also yours, where you can return the product within 72 hours if the product is damaged or any other problem. In addition, you will receive a full refund of your order a few days after returning the product. Shipping is provided throughout India free of charge if payment is made online on their website. For orders with cash delivery, you must pay extra cash handling fees