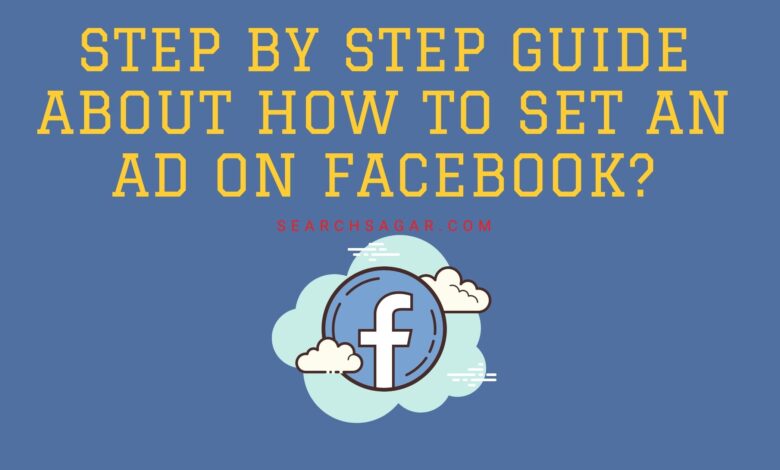 Now, it's time to discuss the most important part of the ads: setting ads on Facebook to promote your dropshipping product. Here, we will tell you about the steps you have to follow to run a successful ad for your product. Without delaying any further, let's get into it!
Set Facebook ads manager:
The first step is to set your Facebook ads manager. It is a different platform that allows you to run, look after and check the results of your ads. All you have to do is to make a Facebook business page for your brand and then link that account with the business ads manager. You can also browse for "business manager" on Google, click on the "create account" button at the top right corner and create your business page. Doing this will automatically link your business page with the ads manager. The best thing about Facebook is that it always guides its users at every step about what they should do next. In this way, you will not find it any difficult to make and activate your business manager.
Targeting audience:
Targeting is the most important step of setting up ads on Facebook. We mentioned all the important things to do while targeting the audience for you. Another way that is more than important to discuss is the Facebook pixel.
What is a Facebook pixel?
The people who already have a website can benefit from this feature of Facebook. Facebook pixel allows you to track your ads' effectiveness according to the action of the visitors on your website. Through this utility, you can also target the most precise and the right audience for your ads.
How to install Facebook pixels?
Before installing pixels on your website, you have to create them in your manager.
First of all, go to your event manager.
Select the pixels that you want to create or set up.
Then click on the option "pixel set up."
Tap on the "install code manually" option.
Then copy the base code.
Go to your website, find the website header and install the pixel code to confirm the installation.
Ta-dah!! Your pixel is now installed on your website, and now you can benefit from it while targeting the right audience for your ads.
Create Facebook ads campaign:
The fourth step is to create the ad campaign. Here you have to create the content of your ads. You have to set the tag line, the headings, and the other information that you want to appear as text in your ad.
Select the budget and schedule:
The next step is to set the budget. Facebook gives you two options. Either you select your budget by yourself, or you allow Facebook to set a budget according to your marketing goals. In this way, you can easily know how much budget you need to run your ads. Budgets are the most important step for conducting Facebook ads.
Ads placement:
The next thing to do is to select the platform where your ad will display. You can choose from Instagram, Facebook, audience network, and messenger. You can also select the area where the ads will appear. For area, you can choose from a list including Facebook feed, Facebook stories, Instagram feed, Facebook marketplace, Facebook video feeds, Facebook right column, Instagram explore, messenger inbox, and Facebook group feed. Checkmark the areas where you want to display your ad, and you are all good to go!
If you choose manual display, you have to select the place to display your ad but if you choose automatically display then it is up to Facebook ad to choose the place. If you are a beginner then I will suggest you to choose an automatic display for your ad.
These are some significant settings that you must be very vigilant in while creating ads for your dropshipping products. If you take care of these important things while making ads, you will surely improve the results of your ads campaigns, and you are then more likely to hit your marketing goals faster than others.
Tips and tricks for dropshipping sellers choosing Facebook ads for marketing:
If you are a new seller and want to market your dropshipping products, you must be looking for some tips and pieces of advice to help you make your ads more effective. We brought here some proven and tested tips and tricks for better Facebook ads that will help you make your ads earn more fantastic results. With no further ado, let's get into it and learn the most helpful tips!
Get help from the Facebook ads library:
Facebook ads library is the most effective platform to get inspiration for your ads. It is just like a newspaper where you can see different ads from different companies. You can check out there to see some ads related to your product, and then you can make the ads like that. It will help you get an idea about how you should be making attractive ads for your products or brands.
Be authentic:
When we say that you should get inspiration from the ads in the Facebook library, we never mean that you should copy the content from those ads. The most important thing to remember is that you should make authentic ads for yourself. Never try to copy someone else's content. Make your own content with some catchy headlines and a call to action so that you can attract people in your way without duplicating the content from any other ad.
Show real images:
Some people make the biggest mistake by using Google images in their ads. It is the worst thing that you can do while making ads. If you are selling a product, use real images, do not try to trap the audience by showing them fancy pictures. Do not save images from Google and then use them in your ads. You can hire product photography services, edit them if needed, and then use them in your ads. If you use your pictures, it will build your credibility. It will also make it easier for the customer to decide if they should purchase the product or not.
Select the right ad's objective:
Some people also make mistakes while selecting the ads objective and then complain about not getting expected results. You must be very clear about your marketing goals while choosing the right ad objective for you. If you are selling a product, you should select the "sales/lead generation" objective to get more sales or at least customers.
Combine multiple ads type for better results:
We all know that video ads are good to tell a brand story, while images are good to present your product benefits or features. You can combine both of these types to make your ads more resonating among others in the market. Keep in mind that your ads will have to beat the high competition to win the customers. So, your ads should stand out always!
Show ads on different channels:
We recommend that you not target a single platform to run your ads because you don't know where you will get your customers more. So, try to select more than one platform to run ads so that you can target customers from different platforms. It will increase the chances of your sales and will help you hit your marketing goals fast. So, keep in mind that you have to run your ads on multiple platforms to get better results.
Keep it short but brief:
Do not add unwanted information in your ads, and don't even stuff your ads with irrelevant information because it will take away your customers from the real point. Try to keep your ads simple, short, precise, and brief. It will help your customers make decisions faster. They won't take long to decide whether they should buy your product or not. Your ads must be compelling enough to convince your customer to buy your product in just a few seconds.
Use relevant call to actions:
It is observed that the people who use a call to action in their ads get higher results of their ads. So, no matter your ad's objective, adding a call to action would help you convince your customer to take sudden actions. These call-to-action buttons will drive results on Facebook!
Set a flexible budget:
Some people don't have enough budget to chase their marketing goals. It may be a bigger reason for them for not getting expected results. So, before running ads on Facebook, make sure that you have a flexible budget because Facebook's budget keeps on fluctuating to meet your marketing goals. If your budget is rigid, you might find fewer results than the people who have flexible budgets.
Conclusion:
We tried to cover all the significant aspects of Facebook ads for drop shippers. We aimed to educate the new dropshipping sellers about how they can use this powerful tool to make their product viral over the internet. We hope you would have learned many new things that would help you in your other marketing campaigns if you are a new seller. All you have to do now is follow the pieces of advice that we mentioned in the article while running ads. If you follow the instructions, it is then more likely that you will get amazing results. Try the tips and tricks, and don't forget to let us know how much helping these pieces of information were for you! We are waiting!
Also Read: Complete Facebook Advertising Guide for Dropship Sellers
https://searchsagar.com/7-powerful-benefits-of-ppc-for-small-business/