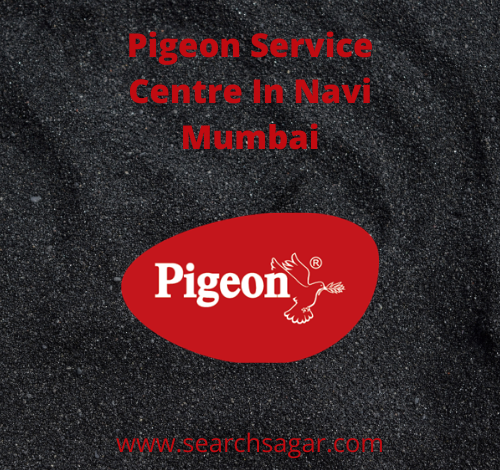 Name:
Pigeon Service Centre Navi Mumbai Address, Contact No., Office Address Near Me
Category:
Pigeon Service Centre Navi Mumbai, Pressure Cookers, Non-Stick Cookware, Mixer Grinders, Gas And Induction Cook tops, chimneys
Pigeon Service Centre In Navi Mumbai Address:
Pigeon Customer Service Centre in Belapur. Om Steel Shop No. 16, Shantivan Co.op.hsg Soc. , Sector 6, C.b.d Navi Mumbai
Pigeon Navi Mumbai Tool Free Number:
1800 425 66666
eMail IDs :
N/A
Pigeon Service Center Navi Mumbai Office Timings:
Monday to Friday: 9:45 AM to 7:30 PM
Saturday: 9:45 AM to 7:30 PM
Pigeon Official Website:
www.stovekraft.com
Pigeon Social Media Handles:
| | |
| --- | --- |
| Social Media Handles | ID |
| Twitter ID: | @pigeonestore |
| Facebook Page: | @PigeonKitchenLifestyles |
| YouTube Channel: | @Stovekraft |
| Google Plus: | N/A |
| Instagram Handle : | @pigeonkitchenappliances |
About Pigeon Company:
Pigeon is an Indian company that manufactures home appliances. The company was launched in 1999 and is headquartered in Bangalore, Karnataka. Kitchen appliances include mixer grinders, pressure cookers, cooktops, toasters, chimneys, and kitchen utensils. It sells its products in 23 states of India and 12 countries abroad. Pigeon has multiple service centers all across India including Navi Mumbai.
Pigeon operates two factories in India, including Bangalore, Karnataka, and Baddi, Himachal Pradesh. About 80 percent of Pigeon employees are women.
In 2017, Pigeon closed a licensing agreement with American appliance maker Black + Decker to sell its products on the Indian market.
In 2019, the company appointed Rajiv Mehta, the former Puma MD, as its CEO.
We have evolved as an organization, creating masterpieces that perfectly combine sophistication and aesthetics with technology to make even tedious household chores in the kitchen a pleasant experience. Our flagship brands, Pigeon and Gilma, each have a unique customer proposal and different go-to-market strategies and are present throughout the country.
With both of our brands, we offer premium kitchen solutions through our wide range of products, including pressure cookers, non-stick cookware, gas and induction hobs, mixer grinders, chimneys, and stoves, among others. We are committed to individual security, as well as social welfare, and offer equal employment opportunities. Currently, our human capital consists of more than 2,000 dedicated employees.