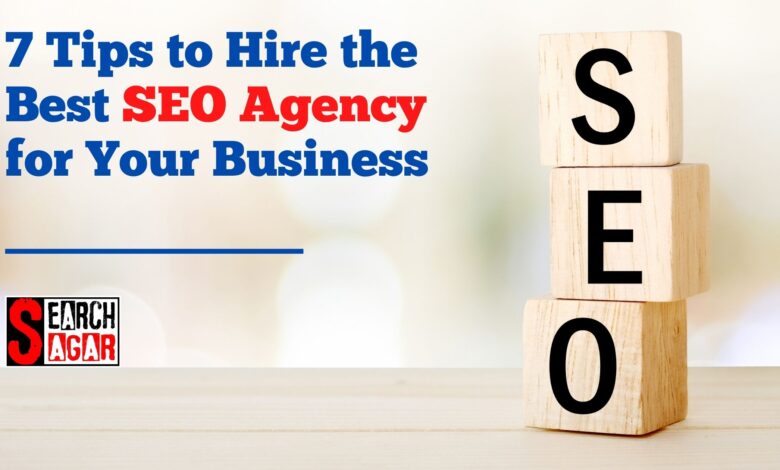 If you're looking to hire an SEO agency, you're likely already aware of the importance search engine optimization has in today's highly competitive digital marketplace.
SEO is an important part of digital marketing. An SEO agency can improve your website's organic search results position in the major search engines like Google, Yahoo, and Bing. You must hire an SEO agency only after doing some research.
SEO is a cornerstone of any online marketing strategy, and choosing an agency that understands all aspects of search engine optimization is vital to achieving your goals.
How an SEO Agency Helps Companies Get More Sales Online
?
The growth of the internet has made it easier than ever to buy and sell goods online. Buying or selling online is not only convenient, but it's also more affordable than going through retail stores. However, eCommerce businesses face fierce competition from other companies in the same field, making it hard for them to stand out. This is where an SEO agency comes into play. Here are seven tips for hiring the best SEO agency for your business. 
1. Clarify your SEO goals
The first thing you need to do is to clarify your SEO goals. What is the purpose of your page? Are you trying to achieve with the page? What do you want the page to say about you or your business? These are some questions that you need to ask yourself before you begin writing content. Before you do anything, make sure you set goals for your SEO campaign.
2. Gather all the relevant information 
SEO is a long-term investment; therefore, you should gather all the relevant information before hiring. It would be best to look at the agency's previous work, check their portfolio and their previous clients' testimonials, the experience of the SEO agency in this field, and the references of the SEO company.
3. Identify the techniques they utilize
It is very important to identify the techniques they utilize on your website because this will help you decide which company to hire. Various techniques are being used to optimize websites, but it is important to identify which technique is best suitable for your website.
4. Visit the SEO Company
Make sure you visit the SEO Company's profile before you hire them. Many SEO companies have fake testimonials and endorsements on their website to make them seem more established and trustworthy than they are; it's important to do your research. Check out their website and look at their blog to see if they're creating interesting and valuable content for their audience. See if they're active on social media and if they respond to customer inquiries.
5. Be clear about the budget.
You must know the budget before you hire any company for any service. You don't want to hire an SEO company to build links to your site only to find out that you can't afford the price. SEO is an ongoing process, so it's important to have a long-range plan that accounts for both the short-term and long-term goals of the business. Give them your budget and ask them if they can do it for that price.
6. Watch out for SEO guarantees.
If you've hired an SEO company and they promise you astronomical numbers, you should be skeptical because there's no such thing as an SEO guarantee. SEO is a long-term strategy, and you need to expect some ups and downs along the way. 
Make sure that you don't get scammed by companies that make you pay for SEO services before seeing any results. Some companies will charge you for SEO services upfront and guarantee that you will be on page 1 of Google within a certain time.
7. Think beyond SEO(SEO Agency)
One of the main things that I tell people to think about when looking to hire an SEO company is their strategy is? What are their linking tactics? What are their social media strategies? Do they have a content strategy? All of these things need to be considered before you hire an SEO company.
One last thought About SEO Agency
One last piece of advice before you decide which SEO company to hire is to get a feel for the company's personality and culture. The SEO company you choose must have a nice culture because you'll be spending a lot of time with these people.